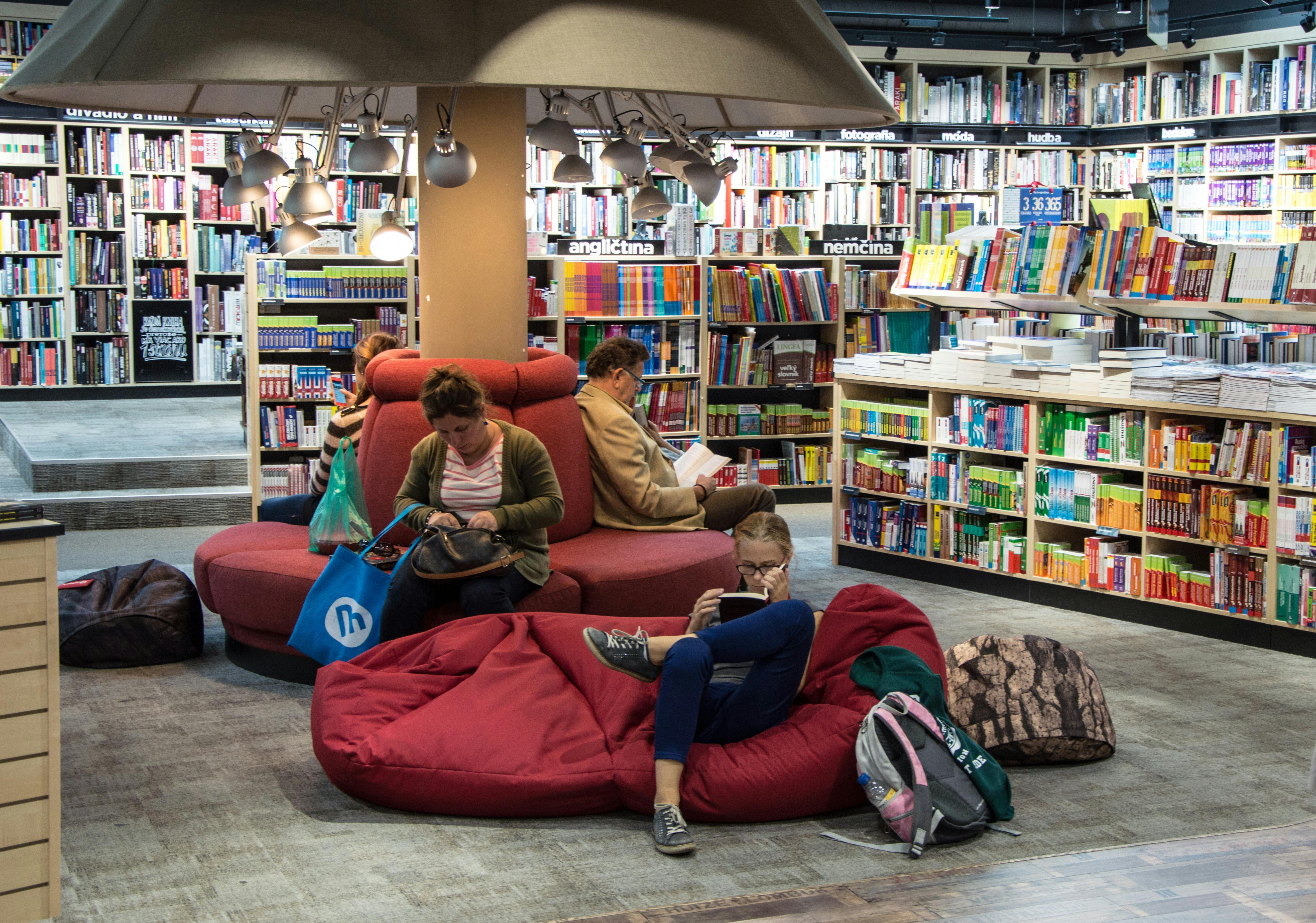 MFRW 52-Week Blog – How books can influence daily life.
I have books e'rywhere. I think each room in my entire house (basement included) has a book. Yeah, I checked.
Fortunately for me, I married a bibliophile. When we married and I moved into his apartment, he sat my boxes of books in front of his wall-high shelf filled with books. Our collections have been growing for over 27 years.  Our kids caught the book bug as well.
We all appreciate the impact that books have on our lives. Whether for learning, entertainment, or a combination of both, reading is essential.

Me
Books are at the underpinnings of my spiritual life. Like many people, I find solace in reading about ways to center my spirit and connect with a higher power in ways that can bring me peace and personal development.
Although I draw from many religious-based books, I can also attain some from the triumph of a fictional protagonist as well as inspirational poetry. I can always tap onto some Maya Angelou or Langston Hughes to build some resolve.

Myself
A lot of my work as an academic and homeschooler requires quite a bit of reading. I love to check out a suggestion from a colleague or contemporary then having the opportunity to discuss it with them or review it for NbA Muslims.
I've tried to instill the same thirst for knowledge and development by reading to my children from the time they were little. No, I didn't read to my "belly" while pregnant, but I did surround all of my children with age-appropriate books to read and discuss with them. I also made sure there are plenty of reference books so they can explore their curiosities.
I often watch with joy as my little ones pull out books to learn as their older siblings have. I also get a lot of satisfaction seeing my teens and new adults horde up books of interest and devour their college reading.
Being surrounded by books can augment one's knowledge base, help one generate skill sets, and offer a means to exercise critical thinking that is essential when surveying the world and all of the ideas therein.

I
Writers can't write without reading. As an author, reading is important to my writing. By reading the works of other authors in my genre, I get a feel for shifts in tropes as well as subtle language differences popular with readers and where my writing fits.
I also have the opportunity to reach out and connect with other authors, which has significantly influenced how I engage in promotion and mutual amplification. The authors I read today may offer some much-needed advice that may help me with my craft, to which I try to reciprocate.
So, the books read today can influence an author's ability to create, making them an important tool in developing as a writer.
Images Source: https://www.pexels.com/
---
---
Powered by Linky Tools
Click here to enter your link and view this Linky Tools list…