Review by Lyndell Williams
TWISTED MINDS
By Keta Kendric
$12.99, 138 pp, paper
$0.99, 150 pp, Kindle (Free, KU)
Click here to enter and win a Kindle copy of Twisted Minds by Keta Kendric
Some of the best romance novels are the ones with the rawest passion. Not always. Some authors take primal lust and make it gross.
But when well-done, an author can tap into readers' baser sensual instincts, reminding them that just wanting someone isn't necessarily a bad thing.
That is what Keta Kendric does in her novel Twisted Minds.  From the moment main character Aaron sees Megan serving up grub to his father and the rest of the August Knights Motorcycle Club cretins, he's immediately charged with a desire to have her.
Well, he is once he gets past the whole Black woman in a den of racist ass bikers thing. You read right. Megan offered herself up to Aaron's father—head knight—Shark. To temporarily work for him—outside of the bedroom—and pay off her drug addict sister's debt. Noble right?
It's not like Shark would touch her anyway. He has a strict policy against race mixing, especially when it comes to Black women.
According to Shark, "black p***y makes white men do strange s**t," so he establishes a "no touching the Black maid" rule before passing her off to his son, Aaron.
Unfortunately for Shark, Aaron ain't even tryin' to hear any of that nonsense. He does what he wants and who he wants. And Meagan is that who.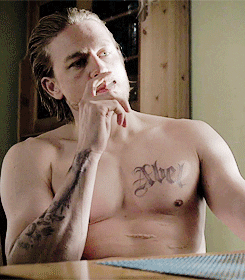 Isolated in Aaron's house, surrounded by woods, the different worlds duo have a torrid affair. It's supposed to be about them fulfilling their mutual lust, but that can't last long. Eventually, the lovers will either tire of an exclusively-sexual relationship and hate each other or they'll develop and get all caught up in feelings neither is supposed to have.
Kendric uses explicit race elements and stark settings to create an environment that makes it plausible for two characters, who are obviously unequally yoked, to want each other.  
The contrasts of the filth-ridden August Knights' clubhouse against Aaron's home shows readers that although brought up in a White supremacist environment, he is not completely like those around him, which is pivotal in revealing elements of the character's inner desires.
Megan's decision to bed Aaron is enigmatic. Is it merely about raw lust? Why is she taking a walk on the wild side with a man presumably filled with as much racial hatred as his daddy and club members? Does she see something in Aaron, or is he a means to satisfy a fetish or something beyond sexual satisfaction? You end up wondering and wanting to know more about the character.
She exerts a level of control over Aaron and Shark through her seeming submission to both of them. She's not as weak as she presents herself and manages to bend them into protecting her even though some of the things she does reveals that she's no shrinking violet.  I really want to see how she develops in future books. I already have the next one of the Twisted series in my Kindle.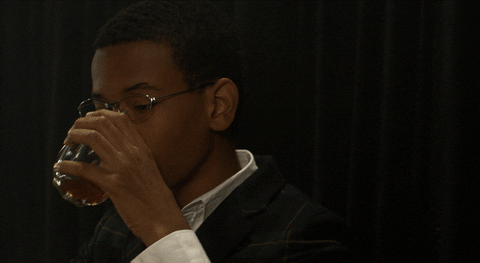 Although I ultimately like Megan, I did find her characterization to be a little too magical negro and mammified for my taste.  Not only is she beautiful and the perfect housekeeper, but she is also very literate and quietly listens to Aaron's post-coital ramblings, fulfilling all of his needs while asking for nothing.
Some may also find her hypersexualization problematic. I didn't because Aaron was just as horny, and Kendric does frame the sexual dialogue in a way that shows reverence for Megan's Black female personhood as more than a source to fulfill animalistic needs. The love interests are alone, open and raw with each other. The sex is never one-sided.
There is also some apparent redundancy in character Aaron's dialogue, which I see as the author effectively using language to reinforce characterization. Conversations with his father show that Aaron doesn't have an expansive vocabulary or means to express his feelings verbally, so it's not surprising to read him repeating the same things to Megan. Besides, he had a variety of ways of showing her how he felt.
The sensual scenes were flaming hot and erotic. Those two can't keep their hands off of each other, reinforcing the urgency of not only their desire but also the limited time they had. Kendric made both the dark elements of the character's environment and the domestic setting she created for them titillating.  I give it four out of five steamy lips.
I really appreciate how Kendric kept things real when it came to Twisted Minds. Aaron's behavior remains consistent throughout the novel. He isn't a White character with a racial epiphany because he messed around with a Black woman, and Megan's world didn't become perfect because she laid up with him. They both stay complex. The author left readers with enough questions about the pair to serve as a good set-up for the series.
I usually don't like cliffhangers—and I still don't—but I have to admit that Kendric entrenches readers with hers. I bet Book 2 hits a lot a Kindles almost immediately.
I recommend Twisted Minds for readers who are ready to explore some darker sides of love and romance with strong and sexy characters that aren't perfect, sickly-sweet or warm and fluffy. As a matter of fact, consider saving some time and just getting the series set. 
Follow Keta Kendric
---