Review by Lyndell Williams
THE WOLF'S CONCUBINE
By Erin St. Charles
$3.99, pp 330, Kindle
Imagine, you're this hot wolf shifter detective taking care of business when you run dead smack into your fated mate. You know, the one person to whom you are intrinsically linked and hot and bothered about on sight.
On top of all of that, she's smokin'! You immediately want her, but the problem is that she's not feeling you at the same level. Well, she may be feeling something, but it's not the whole "sealed to each other forever" thing. What's a man-wolf to do?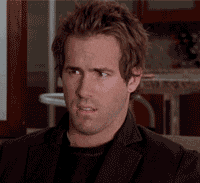 That's Phelan's dilemma in Erin St. Charles's paranormal romance The Wolf's Concubine. From the time he rescues the damsel in distress, Lola, the wolf-shifter-detective wants her—forever.
***SPOILERS AHEAD***  Now, Let's do this. Continue reading "BOOK REVIEW: The Wolf's Concubine-When a Good Woman Won't Sit Still" →