Review by Lyndell Williams
WINTER'S BEAST
By Twyla Turner
$9.99, 252 pp, paper
$3.99, 254 pp, Kindle (Free, KU)
Love and loyalty frequently clash in life and lead to a big ole mess of emotions. It is the same in the world of romance fiction. People are often conflicted between staying true to one person or following their love, desire, or lust for another.
In Winter's Beast by Twyla Turner, the main character, Yury, a disfigured henchman for  Ivan, has to watch as his boss/savior sexually torments singer Winter. Ivan, obsessed with Winter's beautiful voice and albino body, holds her captive and grooms her to become his sex slave and feature in his erotic club. This guy is all kinds of diabolical.
No, I'm not turned on. You are!
Winter initially resists Ivan, but he uses her sexual insecurities and inexperience to groom her into submission. While Ivan is preying on Winter, Yury tries to make life in captivity bearable while he falls in love with the beauty.
The world of kink simultaneously disgusts and enchants Winter, whose sensual history is dotted with sporadic moments of unfulfilling sex. She despises Ivan, but her body responds to his sexual abuse in a way that leaves her confused and titillated.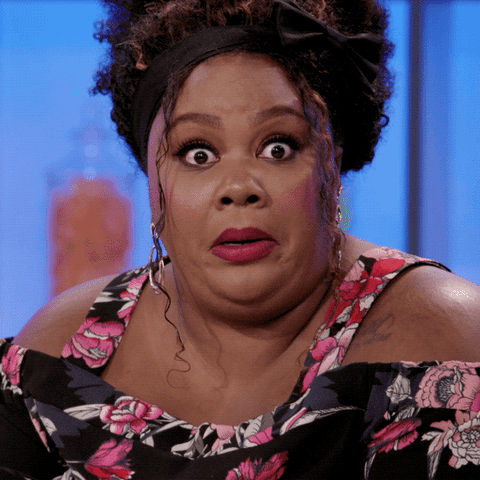 Yup, homeboy got her all kinds of messed up in the head. While she tries to wrap her mind around what is happening to her physically, she forms an intimate bond with Yury, seeing past his scars.
Dark Romance Explored
Turner does an interesting spin on the classic tale Beauty and the Beast and creates a dark romance that pushes some serious envelopes. Unlike the original story, Turner presents Yury (the beast) and Winter (the beauty) as mutual captives who draw comfort from each other while enduring Ivan's manipulation. I'm not giving Yury a total pass. He did kidnap Winter and participated in her "breaking in," but as someone groomed since he was a child to obey, how guilty is he? Readers will most certainly disagree as to his culpability.
I think Yury is similar to Ivan in his desire to claim Winter. He just goes about it in a different way, making it difficult to straight up despise him. After all, he only wants to liberate Winter so he can have her. However, I did not find him completely likable, which is a plus for the book. Instead of falling on banal and vile content, Turner pinpoints dark romantic elements on the imperfection of damaged characters who fall in love.
Just like Yury, Winter is not a perfect victim and undergoes instances of guilt and torment. I can't stand fragile female protagonists and am so glad Turner did not make Winter a complete shrinking violet, impassive to what is happening to her.  Ivan gives her a lot of thinking to do and decisions to make when it comes to her desires and sexual agency.
Some readers may be disturbed by the expertise with which Turner balanced explicit and internalized abuse, especially when it comes to Winter. Is she asserting her sexual autonomy or embracing her victimization? That will be yet another thing about which people debate.
The hot sensual scenes also demand readers to consider how they respond to some of the disturbing facets of abuse interwoven in the erotic content. I give it four out of five steamy lips.
Winter's Beast was my introduction to dark romance, and I can't think of a better one. I have since read other texts, finding the fetishizing of abuse disturbing. The author does a good job of laying out the complexity of sexual and domestic abuse without making it gross.
Turner made it clear that Winter's relationship with Ivan and Yury were ultimately dysfunctional then asks if love can be found in that dysfunction. Yeah, she is that deep!
New Release
I'm currently about to dive into Twyla Turner's new release, Bound Through Time and can't wait!
Check out the Blurb.
Elliot Allen has known nothing but loss in her life. Becoming an orphan twice over, she has no one and fills her lonely days living vicariously through the adventurous stories of love in the historical romance novels she adores. Little does she know that a trip to visit the Scandinavian lands once occupied by Vikings would catapult her back nearly one-thousand years in the past like a heroine in one of her favorite books.
Thorin is the newest chieftain of his clan after the unexpected death of his eldest brother. Used to life as the baby brother, he's done nothing but chase skirts and glory in battle. Is he really ready to lead an entire village? And would anyone try to challenge his seat as the leader of the richest clan on Iceland?
Just as Thorin attempts to find his way as the chieftain, a mysterious woman with skin of bronze and hair as dark as night is dragged before him. Now as his captive, her beauty sets his blood on fire. Her spirit challenges him at every turn. And his weakness for her threatens his precarious place as chieftain.
Ellie's fear of losing those she loves, jealousy and danger lurking around every corner, and being from two different worlds could rip them apart.
Will Ellie stay? Or will she be forced to return to her own time?
Find out in the sweeping time travel romance, Bound Through Time: Past.
Warning: This novel contains adult content. 18+ only
Oh, yeah! But before getting all up into some Viking romance, check out Winter's Beast.
---