Tell me a story in three-hundred pages or fewer. Authors I know used to laugh at me when I said that back in the day. They would roll their eyes if I asserted that even three-hundred pages pushed the limit. Then I wrote my first novel. The interracial romance between African American Regina Kent and Korean American Simon Young topped off at three-hundred one.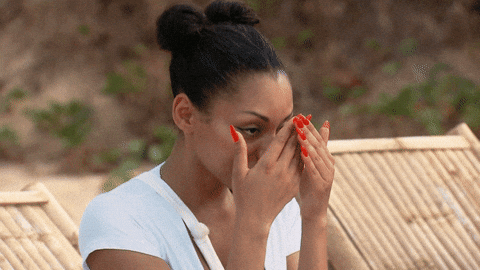 Yeah, let's not talk about that. The focus here is that I am still a fan of quick reads in all their forms—flash fiction, short stories, novelette, and novellas. Bring 'em.  Lucky for me, my fave genre romance includes a tradition of writers penning shorter works besides full-length novels.
Three books (not all of them are romances) captured my attention over the last couple of weeks when I was running around, yearning for a nice escape through my e-reader.  Bickering doctors and lawyers, cyborgs, and widows all gave a little break as well as a chance to laugh, cry and sigh.
Dirty Divorce
by Kay Lee and Love Journey
Available at
89 pages
Blurb:
All is fair in love and divorce.
Divorce Attorney, McKenzie Gray, is at the height of career and living her best life when the ex-spouse of one her clients tracks her down to set the record straight.
Khoi has dedicated his life to helping others overseas at the expense of his marriage. Upon his return to the states, he is quite surprised to find that his conniving wife, now ex-wife, has divorced him and taken everything. Without his knowledge. Now he has no money, no house, and no car and he is determined to make the attorney, who helped his wife cheat the law, pay dearly.
Dirty Divorce is a sensual enemies-to-lovers interracial romantic comedy with a guaranteed HEA featuring a Beautiful Black Professional Woman and a Sexy Asian Man that won't take no for an answer.
No sex, no cheating, and no cliffhangers.
Heat level: Sensual Kissing
AMBW Press presents this short and sensually sweet romance. #AMBWLOVE Asian Men Black Women (AMBW) Love.
---
My Cyborg
by Sara Allen
Available at
148 pages
Blurb:
A lonely woman discovers her rock-solid foundations may crumble under the weight of deceit and betrayal. That the people she trusted the most, were actually those she should have been wary of.
Jenna Asari, a research technician for an exclusive government institution, is tasked with investigating rumors of illegal technology development. Those whisper's debated in near-empty changing rooms, she finds are frighteningly true. And worse yet, she encounters a discarded specimen in an abandoned research facility. A place that to all appearances should be nothing more than a derelict building.
When the love of your life is changed beyond recognition, the only thing to do is to fight for what you believe in. Jenna must fight against powers unknown, and agendas that are unclear, to free those who never knew they were imprisoned.
---
The Widows of Birch Harbor (Tatum–Book 1)
by Nancy George
Available at
Blurb:
Tatum fulfills the role required of her—a loving and devoted wife to her husband, Carmine. But Tatum married into the most feared mafia family in New York, and her every move is reported to Tito Mancini, the ruthless don. Tatum longs to escape the madness.
Does she have the courage to walk away, or will she spend the rest of her life waiting for the day someone puts a gun to her head?
Two things unite the widows of Birch Harbor…
husbands and death.
Six women from different locations all living diverse lives. Married for better or worse, these women will have one thing in common. One by one they will wake up to face a brand-new day filled with hope and promises only to hear a single word which separates them from other women. Widow.
Some will relish in the prospect that their lives can finally begin. Others will try to pick up the pieces of their shattered lives and face the future alone.
Fate has not yet finished with them.
Each one will find herself looking out over the deep, velvety-blue waters of the ocean, just outside the sanctuary of Birch Harbor, and wonder what life is all about.
---