Hey, romance addicts! I wrote a short story about the main characters of my soon-to-be-released novel, Building on Broken Dreams. Book three in the Brothers in Law series, this steamy romance features couple Adam Kane and Maryam Avery.
Below is and excerpt from the short story "My Heart's Tranquility," featured in Shades of BWWM by Love Journey books.
Enjoy! and be on the lookout for Building on Broken Dreams
Adult Content Ahead!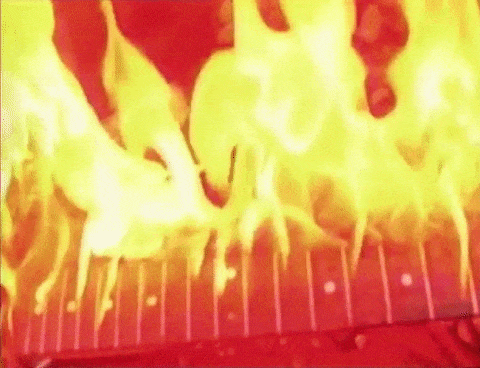 My Heart's Tranquility
In Shades of BWWM
$0.99, 268 pp, Kindle
Interracial Romance
Adam smiled down the steel stairs. Maryam's curvaceous hips swung as she ascended. A beacon of beauty in the blue khimar framing her brown heart-shaped face, her elegance and grace contrasted the metal, hydraulics and bulky men wiping grime from their hands behind her. As she reached the landing, he stroked her soft knuckles under his thumb. "As salam alaykum."
"Wa alaykum salam." Her breathless greeting filled him with joy. Their wedding was barely three months ago, but it was firmly established that she was fully-ingrained in his heart, mind and soul; he was happiest when she was near. The white skin above his auburn beard tingled under the caress of her full lips. He palmed her bulbous backside. She flashed her eyes and pushed at his broad chest. "Adam."
"What?" He peered over her shoulder at the men below meandering between and ducking under cars on the shop floor. Public displays of affection were not something a "good Muslim" did, but it couldn't be helped. She was too alluring. "Don't worry," he smiled to his eyes, "nobody saw. Come on." He pressed the small of her back and guided her through the glass office door, closing and locking it behind them. He fixated on the orbs puffing up the back of her burgundy print skirt and pulled the corner of his mouth into a side grin. "Alhamdulillah, this is a nice surprise." He tugged a dangling string. White door blinds fluttered closed; the ones covering the windows spanning two of his office walls quickly followed. "I'm glad you stopped by."
Maryam slung her charcoal grey suede moto jacket over his on the rack and rounded the steel crank-table desk piled with papers and car parts. "When you told me you were working late," an insulated lunch bag's black strap hung from a manicured finger, "I decided to bring you some food."
He closed the distance between them and smoothed her black shirt sleeves. "You're too good to me." He put the bag on his desk and leaned her against the hardwood.
She hung her arms around his neck and offered a coquettish smile. "Alhamdulillah. I didn't want you ordering takeout again."
He chuckled. "Thanks, I appreciate that, but I'm in the mood for something else." He slid the clutter away from them and lifted her onto the clear space.
Maryam laid her hands on his shoulders and wiggled on the desk. "You don't even know what I made."
"But I know what I want." He devoured her smile with his mouth and crushed her to him. A groan reverberated from her into his lips, igniting a fire through his body; his throbbing cock jerked and hardened to superb pain. Things were getting hot quickly; it had been that way since they first touched on their wedding night. He fumbled at the small pin under her chin with his burly hands.
She giggled and pushed it aside. "I got it." She laid the head covering next to her.
He grasped the bun of braids at the back her head and drank in the intricate rows atop it as well as the ears and neck he loved to nip. She covered for faith—still, knowing he was the only person who got to see all of her exquisiteness was a huge turn on. There were places only his hands could touch. "My Mary."
He slid the skirt up her thighs and tugged lacy panties down her writhing hips. "Hold still." He wasn't the only excited person in the room. He sat and propped her feet, still in black ballerina shoes, onto the arms of the high-back office chair and spread her knees apart. A wonderful bright pink bloomed at the apex of her umber legs. "So beautiful." Bottom lip caught between teeth, he splayed his palms up her quivering thighs, snatching her gaze. "Now," he stroked the soft hairless lips between her legs, "for what I really want to eat."
More Adam and Maryam coming soon in Building on Broken Dreams (Brothers in Law book three). Click here to subscribe for updates.
---
Powered by Linky Tools
Click here to enter your link and view this Linky Tools list…