Hey, readers! I'm so excited to share a little of my latest, steamy book, Queen of the Castle. It's a sensual interracial romance that tests the limits of love and desire. Check out the blurb, then get ready for a taste of 🔥heat🔥!
Queen of the Castle
$0.99, 112pp, Kindle
Genre: BWWM Romance

Blurb
Tarika is happy living single. She loves her home—her castle—and is not looking for some man to try and take over everything she has built. When her best friend, Hafsah throws Aqil her way, Tarika makes it clear that she is not interested in the shy man, who barely speaks to her. When she needs his help after an accident, she allows Aqil and his daughter into her life, making it difficult to resist his sexy gray eyes and sultry smile. The more time she spends with him, the harder it is to keep her distance.
Aqil planned to stay focused on rebuilding his life with his daughter after a messy divorce until he saw Tarika. He tries to maintain a respectful amount of space, but her confidence and beauty draw him in. He knows he has everything Tarika needs and gets closer to her, bringing them into a passionate abandon that can break down the walls of her inhibitions but may also shatter their lives.
She glanced at Aqil's long, outstretched legs, crossed at the ankle. Son of a gun, she was becoming Susy Homemaker. No way. She had to bring this little Huxtable scene to an end. She sat on the other side of the square table, picking up a napkin and twisting it around a finger. "So, what was the deal with the call earlier?" No, that wasn't right. "I mean—"
Aqil let out a groan. "My ex is in town. "I don't know what she wants yet."
She stilled. He was opening up to her. Not telling her to mind her own business, as she should. "Are you worried about trouble?"
He shrugged. "Hard to tell. Vanessa can be unstable. She loves Daliyah, but it's just that, sometimes, her condition gets in the way."
"Her condition?"
"She's bipolar. Things go between fine and horrible. I tried to stick it out when I found out she was sick, but then one day, she disappeared with Daliyah. It took me weeks to find them. I couldn't take it anymore." He sighed. "I protect Daliyah from it as much as I can, but Vanessa is her mother. I won't tear them apart."
"I'm sorry for intruding."
"You're not. Talking to you is easier than it is with other people. I like it. Do you mind?"
Following his suit, she tilted her chair back and closed her eyes. "No. You talking is nice. You don't do much of it."
He laughed. "True. A therapist called it social anxiety when I was a teenager. I have no problem when I'm conducting business, but I freeze in a group of strangers. Small talk is the hardest. I get anxious and can barely speak."
"Yeah, I used to count the number of words you said to me." She chuckled and hugged herself to the slight chill in the air.
"Not many, huh?"
"No, but they've increased."
"You're not a stranger anymore. You know, Tarika. You've changed too. You were standoffish for a long time."
"I was not."
"Yes, and cold. Well, not to Daliyah, but you made it clear to me you were not giving any man the time of day."
"I guess so, but you would be that way too if every time you turned around, someone was shoving a potential mate in your face. Everyone is so afraid I will be a spinster. They never stop to think I might like my life."
"So, that's what I am? Another bothersome prospective groom?"
She relaxed her shoulders and wiggled her bare toes. "At first, yes. But now … I don't know. I see you walking around the house, all muscular and handsome. The way you look at me across the dining table gets me thinking about … stuff. How good it feels to be with you. Whenever you're around, I want to—" She flew her lids up to the faint stars twinkling between the break in the canopy of trees. She stared at Aqil, eyes open and piercing at her. "I'm sorry. I shouldn't have said those—"
The table grating against the red stones silenced her. He pushed it to the side and was over her in moments. She bent her head back. His lips lingered over hers. A smokey scent from his breath rushed over her face, and the essence of a hard day's work emanated from him into her nose. Her body awakened by another for the first time. She wanted this, wanted him. "Tarika." The rasp in his voice demanded something from her. An action that validated the energy surging between them.
She kissed him with a hunger she didn't know lay inside. They were so full and soft. He pressed them firmer, pushing her deeper into her seat and sparking a fire that kindled down to the depths of her untapped desire. She breathed only after he tore his lips from hers. Their gazes met. His calloused fingers grazed her cheek. "I've wanted to do that for so long," He said, lifting her hijab from around her face. "Your siren lips beckon me. I must heed their call." He pushed her legs apart and bent on his knees before cupping the bun at the back of her head and reclaiming her mouth. His silky tongue prodded entrance, sliding along hers. It was wrong. She should push him away, but the very fiber of her being threatened to crumble to dust if she did.
She grasped his strong shoulders and pulled him closer. She explored his warm mouth, wanting to know every inch of it. His moan and fingertips brushing down her sides made her pulse surge and body shiver. They fumbled at the cloth of her skirt until each fiery fingertip pressed into her thighs. Her mind spun out of control. Sensible Tarika; responsible Tarika. She was gone, defeated by Aqil's touch.
---
Oh, sooki-sooki, now!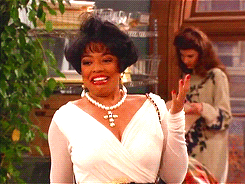 Grab a copy of Queen of the Castle! Click here to buy.
---
Follow me on social media:
Newsletter
Facebook
Twitter
Instagram
Goodreads
Amazon
Pinterest
---
Powered by Linky Tools
Click here to enter your link and view this Linky Tools list…