Share how you keep your characters, storylines, etc., organized. Do you use an outline? Notecards? Post-its all over your walls?
I am back, everyone. I've missed writing for this blog hop, but I was slammed…hard…with a number of illnesses and was laid out for weeks.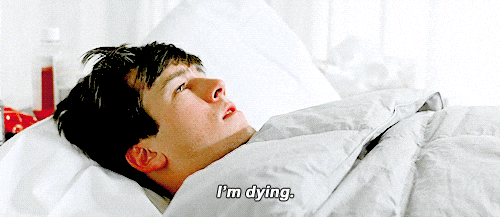 Yeah, it took a while, but I am better now and ready to go!
Okay. How I keep track of everything needed to write a cohesive novel, novella or short story. What fun! And how convenient that I recently wrote articles about high and low-tech productivity for the awesome Haute Hijab blog. Below are some tools I use to keep things in check while story writing, even rebellious characters like Quinn Ang and Raad Khouri.
High-Tech Tools
Digital Tools for Writing & Editing
Low-Tech Tools
Index Cards
I use 3×5 index cards to map out a three-act plot structure for a story.  With a method taught to me by Sandra Barkevich of WriteType Editorial Services, I have one card each to write the: 1) Inciting Event, 2) Act One Problem 3) Act Two Choice 4) Midpoint Reversal 5) Act Two Disaster 6) Climax and 7) The Wrap-up.
The limited space of an index card encourages me to hone the plot down to the essentials and trajectory I want a story to take. It helps solidify the beginning, middle and end in my mind and keeps the overarching themes and messages stable while everything else in the story may shift and change.
I clip and keep the cards for a story in a bright green recipe box, pulling them out while I "cook" at my keyboard.
Composition Notebooks
No, I do not do spiral notebooks. I have a number of composition notebooks on my desk. Three important ones are my "Character Names," "WIP" and "Editing" notebooks, where I keep track of novel writing building blocks and the process to polish a story. 
Sticky Notes
In addition to writing notes in a notebook, I often use sticky notes as ideas come up about a story beyond the foundations. Characters' names and plot nuances (settings, clothing, professions) do not always manifest with ease, and an author may change it while drafting.  I stick them on the pages of a story in my WIP notebook, flipping the up to read what is written on the page underneath, replacing or removing them as needed. Sticky notes offer a quick and changeable means to outline a story.
Bonus
After the story is done and the book published, an author must then focus on promoting it. Creating interesting content to capture readers' interest is important and requires a variety of tools. Below are some of my favorites.
Promotional (to Create Promotional Content and Art)
* Note: I have Adobe Creative Cloud (mother of an art student) and get all Adobe products for one monthly fee. Anyone who wants to streamline the apps can use Adobe. Some of the Adobe apps are complex and require training, but a content creator proficient with using new technology may find that it's worth it.  
Stock Images and Audio (to Find Images to Use for Your Content)
Book Mockups (from designed covers)
DIY Book Designs

(Free) 3D book mockups without background 

AllAuthor

(Free with Membership) 3D book mockups with and without background

BookBrush

(Some free) 3D and 2D book mockup templates
Let's keep those keyboards clicking!
---
You are invited to the Inlinkz link party!