#openbook
What are the best two or three books you've read this year?
This was supposed to be an easy question but not so much for me. I read a ton of different things over the course of the year. In addition to reading novels, I am always looking for books that will help me improve my writing skills as an author and writer.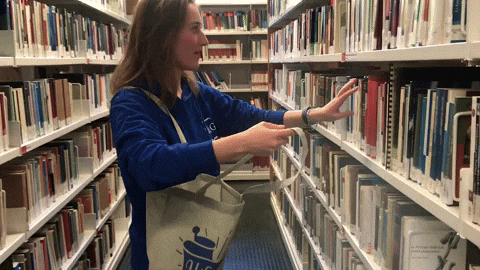 I also am constantly gathering titles to read and analyze with my colleagues at the Muslim Anti-racism Collaborative. I am a strong proponent for life-long learning inside and outside of one's professional spheres. My collection of books that help me develop as an anti-racism trainer, instructor, managing editor, and self-published author grew quite a bit this year. A few of them gripped me, so it is difficult not to mention any of them.
As usual, I will take the convoluted way to answer the blog hop prompt and include a shortlist of three of the best books I have read so far this year in fiction and nonfiction, connecting each to my life's work.
The Lover: A Sufi Mystery
by Laury Silvers
Available at Amazon


When it comes to cheerleading Muslim authors putting their work out there, I am the first to pull out the pom-poms. The Lover is Silvers' first novel, and she did a solid job delving into a historical mystery. I plan on writing a full review for the book, but for now, I love the way Silvers has a Salafi like me feeling some Sufi vibes and enjoying a good ole sleuth story, and I am just giddy to have an American Muslim mystery writer. Okay, I'll calm down.
Blurb
Zaytuna just wants to be left alone to her ascetic practices and nurse her dark view of the world. But when an impoverished servant girl she barely knows comes and begs her to bring some justice to the death of a local boy, she is forced to face the suffering of the most vulnerable in Baghdad and the emotional and mystical legacy of her mother, a famed ecstatic whose love for God eclipsed everything. The Lover is a historically sensitive mystery that introduces us to the world of medieval Baghdad and the lives of the great Sufi mystics, washerwomen, Hadith scholars, tavern owners, slaves, corpse washers, police, and children indentured to serve in the homes of the wealthy. It asks what it means to have a family when you have nearly no one left, what it takes to love and be loved by those who have stuck by you, and how one can come to love God and everything He's done to you.
---

---
Stamped from the Beginning: The Definitive History of Racist Ideas in America
by Ibram X. Kendi
Available at Amazon

Kendi writes a long history of racism in the United States, but that's because our country's race-based underpinnings have existed since before its inception and remain firmly intact despite minor social-political in-roads African Americans and People of Color made over the centuries. Woo-sah. All right. I'm good.

Stamped from the Beginning is a must-read for anyone seeking to increase their understanding of the layers of racism, the historic struggle to purge it from the soul of America, and the wins and losses that make it necessary that we never give up trying. I anticipate constantly referring to it as I engage in anti-racism work.
Blurb
Some Americans insist that we're living in a post-racial society. But racist thought is not just alive and well in America–it is more sophisticated and more insidious than ever. And as award-winning historian Ibram X. Kendi argues, racist ideas have a long and lingering history, one in which nearly every great American thinker is complicit.
In this deeply researched and fast-moving narrative, Kendi chronicles the entire story of anti-black racist ideas and their staggering power over the course of American history. He uses the life stories of five major American intellectuals to drive this history: Puritan minister Cotton Mather, Thomas Jefferson, abolitionist William Lloyd Garrison, W.E.B. Du Bois, and legendary activist Angela Davis.
As Kendi shows, racist ideas did not arise from ignorance or hatred. They were created to justify and rationalize deeply entrenched discriminatory policies and the nation's racial inequities.
In shedding light on this history, Stamped from the Beginning offers us the tools we need to expose racist thinking. In the process, he gives us reason to hope.
---

---
Self-Editing for Fiction Writers: How to Edit Yourself Into Print
by Renni Browne &  Dave King

Any writer thinking their writing is flawless has deluded themselves. Writing as art requires constant development of technique and execution, leading to growth.

A fellow author recommended Self-Editing for Fiction Writers, and I am so glad she did. The authors provide clear descriptions and advice about writing concepts and techniques like showing vs telling and the effective use of dialogue. My copy of the book is riddled with post-its and underlining. It is a great read for anyone with the guts to venture into self-publishing.
Available at Amazon

Blurb
Hundreds of books have been written on the art of writing. Here, at last, is a book by two professional editors to teach writers the techniques of the editing trade that turn promising manuscripts into published novels and short stories.
In this completely revised and updated second edition, Renni Browne and Dave King teach you, the writer, how to apply the editing techniques they have developed to your own work. Chapters on dialogue, exposition, point of view, interior monologue, and other techniques take you through the same processes an expert editor would go through to perfect your manuscript. Each point is illustrated with examples, many drawn from the hundreds of books Browne and King have edited.
---
---
You are invited to the Inlinkz link party!
---