#OpenBook
What does literary success look like to you?
I find it interesting that this week's question uses the word "look" when it comes to literary success because I have a visual representation of it for me.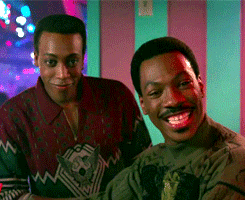 Let me give a little backstory. I love Zumba. It is one of the ways I get to release pent up tension and clear my head. I'm usually all over the floor during class, wiggling my hips and shouting as I cheerlead people to go higher and have fun.
 Anyway, last week, one of my zeeps (Zumba+peeps) had mentioned that she wanted to read My Way to You, my first book in the Brothers in Law series.  Like most indie authors, I had a copy. You gotta know how to play the game.
I signed and handed it to her. This week, she tapped me on the shoulder between songs, saying she needed more copies of the book. Word?! She explains what happened in the video below. 
Note – We had just finished an hour of Zumba, and we look it! 
They were fighting over my book, y'all! I made sure to give her additional copies.
Connecting with readers through my work is one of the main ways I measure my literary success.  I believe deeply that literature is a key tool to disseminating social commentary.  Lists of books that reflect and influence individuals, groups and societies are ever-evolving.  Authors take to the pen to share their messages and stories as a means to impact cultures.
In numerous interviews, I express that I wrote My Way to You to show the complexities of interracial relationships between minorities.
There is a widespread misconception that interracial relationships demonstrate the absence of racism. Couples are increasingly being splashed across screens in feel-good representations that somehow our society is purging itself of bigotry and bias. Nothing can be further from the truth. – Haute Hijab interview
Whenever I get to talk to readers who tell me how the book or my short stories affect them, I feel like I have successfully achieved my primary goal as an author—to touch hearts and minds, opening them to an array of cultural perspectives.
Don't get me wrong, sales and awards are great. A royalty check is fantastic, but nothing compares to coming face-to-face with a smiling reader who is into your work. An excited reader gives authors a huge rush.
You are invited to the Inlinkz link party!