#OpenBook
What are common traps for aspiring writers?
Writing is a process rich with possibilities for errors. Anyone taking to the pen and pad or keyboard to share their stories and experiences with the world will inevitably trip, fall, get crushed, or end up a blubbering puddle of frustrations and regrets.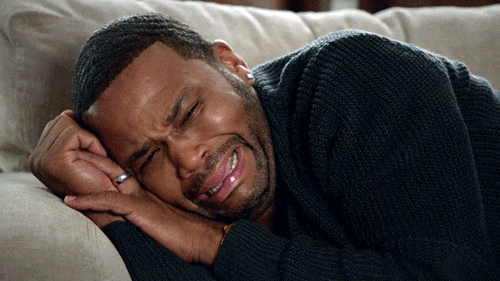 Count on all the above because our humanness makes it inevitable. Things will get messy just like us.
I spent years as a writing coach at a four-year college, where I saw students making the same mistakes and helped them hone their skills. When I ventured into professional writing as a freelancer, the easy transition from academic writing surprised me. I became popular with some online Muslim publications (I only write for them for personal reasons) and launched a cultural platform. Save for a few shifts in tone, I had it easy.
I didn't encounter many bumps in the road of my journey as a writer until I wrote a novel. My strong writing background did not secure me from making some newbie mistakes, and I found many other authors who expressed that they made them. 
All Writing is The Same
I started writing my first romance novel My Way to you after graduating and having spent years in literary criticism, reviewing books, and writing poetry and prose. I figured I knew what I was doing when it came to writing a full-length fiction, a major miscalculation. I wasn't a newbie to writing, but novel writing was uncharted territory for me, and I was wrong for not appreciating it.
Teaching students how to write research and write papers did not equip me to grasp basic fiction techniques like summarization vs narration, characterization, and Points of View.  My author friends would have smug looks on their faces watching me pull my hair and roll my eyes every time they told me I was "showing not telling" or "slipping into omniscient."  Ugh! Yeah, I knew about these concepts as a literary critic, but my writing did not include a lot of these concepts, so having to exercise them as a wove my story was difficult hard maddening. 
Even experienced writers need to explore the basics when entering a new genre and not assume their background will make the creators of the next great novel. One of my friends who writes gripping contemporary fiction hit a big stumbling block when she tried including a sensual scene in one of her books, so no one is immune in needing to appreciate how subtle distinctions in writing may warrant learning something new. 
Click, Click, Done – This Writing Thing is Easy
Nope! Despite always conveying to my students the concept that writing is a process and seeing authors torture themselves when traversing through it, I went typical newbie in thinking I would be different. I had it all together and would breeze through everything. What a friggin' idiot.
Taking imagination and converting it into something readable and enjoyable is torturous. Characters playing in your head and interacting with readers on pages are two different things. Many writers mistakenly think what goes on in their heads will immediately translate, but it takes reshaping everything to produce a story readers want. Even if that part is easy—it really isn't though—there is still the gauntlet of editing to tighten and polish the work.
A lot of writers are probably smiling. I have yet to meet a novel writer fully prepared for the editorial process.  I had worked with editors as a freelancer, as an acquisitions editor for an indie press, and content edited book but still was not prepared. The hiring process, sticker shock, and anxiety, when faced with the monumental task of going through a ton of tracked changes, all of it had me reeling. After edits, there is the extensive work that goes with getting the manuscript ready for publishing.
On top of all of that, I didn't foresee the importance of building an author's platform. Readers are more likely to buy a book from an author they know and like. Creating spaces to interact with them is important and most often done while writing, adding more work. But it is worth it.
Reading Reviews
Most new authors have fragile egos and are not ready for the most constructive of criticisms. So, when faced with negative reviews, many become upset in ways that may impede their creativity.
All authors get negative reviews. Reading is subjective. There will always be at least one reader who doesn't like something about a book, and some will express it in reviews. A lot of new authors are simply not ready for people to express any level of dislike.
If a writer is on their next work, reading reviews can damage motivation, making it harder to achieve writing goals. There is also the tendency for many new writers to internalize every critique, no matter how arbitrary, and start fiddling around with their style and may change their author's voice—and not in a good way. I always try to be as gentle as possible in my reviews to avoid hindering anyone's creativity. Now I understand fully the damage that may stem from a negative one.
I ended up trapped in self-doubt after reading negative reviews. I had taken the minor dislikes of readers according to their distinctive sensibilities and convinced myself that I was not a good writer. Although most of the reviews were positive, it did nothing against the few negative ones, and I needed to step away.
Some may say that reading reviews helps with developing one's self as a writer. I wholeheartedly disagree. The most productive means of writer development involves working on the craft with other writers and editors.  Reviews are valuable, but not as much for professional development. Authors should only read them when they've developed a skin thick enough to engage with readers without it hindering their processes.
All writers make mistakes. The best ones learn from and use them to become better.
---
Call for Submissions
NbA Muslims accepting submissions for the Black Muslim Reads anthology. Click here for more information.
---
You are invited to the Inlinkz link party!