#Open Book
What's the most difficult thing about writing characters from the opposite sex?
I remember listening to a male lecturer talk about women, men, and gender relations. One thing that stuck with me was when he went on this diatribe about women who have a lot of what he called "masculine energy." He waxed for what seemed like forever about how a woman who dares to have a lot of masculine energy is a problem because she will always be ready to challenge a man. He claimed that such women are too assertive and authoritative and proclaimed that he could tell when there is such a woman in his midst.
After I laughed my…head off, I cringed a little at the incendiary generalizations he made, that make life hell for women. I won't go into an analysis of how his language dangerously allocated certain human behaviors like confidence, ambition, critical thinking, power, and resistance as masculine and categorized women embodying any of these characteristics as "manly" deviants straying from their feminine nature.
I won't highlight how someone privileged by gender can be guilty of reinforcing oppression by demonizing those struggling against their subjugation, discrediting them as misfits. Really, men need to stop that nonsense, especially those disguising themselves as progressive but are actually just as chauvinistic as their fellow misogynists.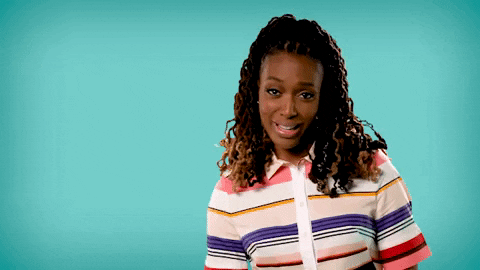 I spoke to a fellow writer about the lecture. When he finished laughing his…head off, he said, "Maybe that's why you write male characters so well. You're always acting like a man, expecting to be treated like a thinking person and all of that." Perhaps my friend is right.
I can write men because I'm so manly…grrr!
I do not encounter a lot of challenges when I write male characters. They strut inside my head, demanding I pay attention to them and all of their manly tendencies.  That is how one reader actually described the main character of My Way to You, Simon Young.
I think the biggest challenge when it comes to my male and female characters doesn't involve my writing them but some readers responses to them.
Irrespective of gender, I try to write realistic characters that do all too human things. They have complex and often messy profiles, and that can be a problem in romance.
Not always. I have a growing fanbase who like my flawed characters, but there are tropes in the genre that sometimes influence reader expectations.
For example, I have gleaned a preference for Black female protagonists who don't make too many waves in a relationship and center the male protagonist's desires. That's NONE of my female characters. They yell, kick, scream and will throw the man out the door.
I was once told that Regina Kent, the female protagonist of  My Way to You, was crazy because she lashes out and then apologizes. Simon lashes out more than Regina in the book. The couple goes through a lot of emotional upheavals, so they are both kinda all over the place, but it is only considered unforgivable when done by the Black female character.
Similarly, my male characters are layered. They will cry, a no-no for some romance readers. They want men always in control of everything and everyone, showing no vulnerability except under extreme circumstances—even then, they are all hard and maybe release one tear. I can't hang with that as an author, and my male characters will not stand for it. They are complicated and will have it no other way.
So, I will just channel my masculine energy and hit the keyboard.
---
Feature Image by Okan Caliskan from Pixabay
You are invited to the Inlinkz link party!
---