#MFRW Plotter or panzer, and why?
I tend to be a character-driven writer. I have a bunch of people stomping around my head demanding that their stories be told.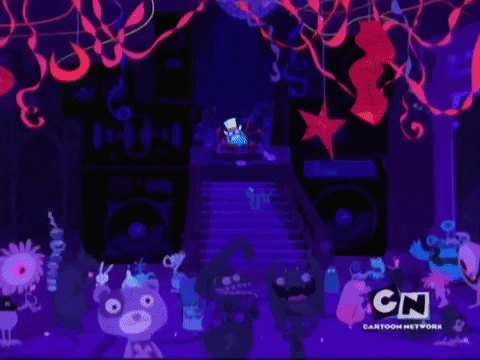 Yeah, kinda like that. Because they are at the base of my writing, I usually have to structure a plot based upon what the main protagonists in a story want, the obstacles that get in the way with that, and how they change from the beginning to end of the plot. So, an organic plot structure is at the crux of my writing.
I also have a drill-sergeant for a writing coach, who doesn't believe in just writing and letting a story evolve, at least not at the fundamental level, which plotting a story mainly involves. I think that is what confused me at first, and I also see it when I mentor writers. I had the tendency to think of details as essential to structuring a plot. They aren't, and once I got used to sifting through them to the core components of a story, I have become better at having a solid plot on which to build it.
It is extremely important for me to have a plot to which I go back and refer. I try to make my characters as realistic and complex as possible. They will often make mistakes and prevail based on the characteristics infused in them.
I need to have a way to make sure I utilize every facet of their characterization in a way that is optimal in moving the plot forward.
Some aspects of a given character's persona will feed the story, but only at a specific part. Consequently, if something about a character is introduced to readers at the wrong time, it may come off as contrived or flat, both of which every author wants to avoid. I can't accomplish revealing any character to my readers without thinking about how doing so affects the progress of the plot. So, for me, plotting it is.
I was taught to use index cards to develop the most relevant plot points—usually three. Initially, the process was frustrating because I always have so much to write about the story, but I learned that most of it did not make up the plot. The index cards [no bigger than 3×5] forced me to hone in on the most important plot points and the basis of the story.
For example, in my soon-to-be-released novel, Sweet Love-Bitter Fruit, the cards helped me realize that I needed to dig deeper into the emotionally-vested interests of the book's female protagonist, Toni Kent. I knew what she wanted but had to make a stronger connection with the character and consider how her arc would progress in the story and influence the plot. It was hard but worth it.
Below are links to a few of index card plotting articles I found interesting:
I refer to the cards while thinking about and developing chapters, each of which I plot out in bullet points in individual documents. Once the chapters are all done, so is the first draft of the short story, novella, or novel—Yay, author me.
---
Powered by Linky Tools
Click here to enter your link and view this Linky Tools list…
---