Review by Lyndell Williams
THAT KIND OF GUY
By Talia Hibbert
$12.99, 272 pp, paper
$3.03, 238 pp, Kindle
We all knew it would be like this. I was all excited last week about interviewing romance author Talia Hibbert. So, of course, this week I'm ready to review her new novel That Kind of Guy [Ravenswood Book 3]—Duh.
Okay, so, what do you do when you're a forty-year-old introvert recently out of a marriage with emotional and physical scars? Why you splurge using that big fat settlement you got—and deservedly so because homeboy was a jackass of the ultimate kind.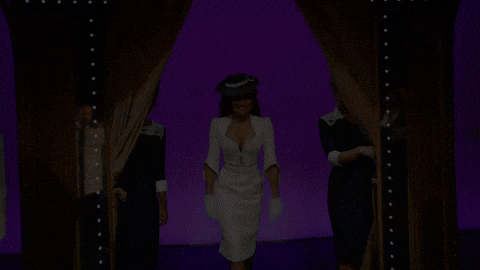 You also settle back in your cozy little hometown and do a little of that musing about life and stuff.  Oh, yeah, you also hit one your hot younger friend and make…stuff all kinds of awkward.
That's how Hibbert sets up some marvelous sexual tension between Rae and Zach. The two are simpatico friend wise, but when it comes to the hot and heavy stuff, they're a mess.  Rae is feeling all tingly for muscular Zach. I mean, he's sensitive and fine as hell. Unfortunately for her, the hunky blacksmith—that's right, blacksmith—is not putting down what she's picking up.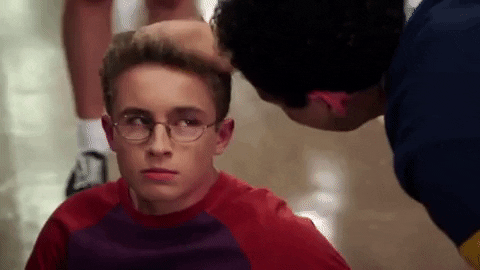 He's busy defining and refining his sexuality, which means he has zero time for anybody's advances. Great for him—bad for Rae.
So, what do you do when you've been friend-zoned at forty? You hatch up a cockamamy plan to heat up your lukewarm friend. That's when the book gets especially funny and endearing. The couple ends up entangled in balls of emotions as they bump into people who stir up all kinds of issues and then into each other and their individual suppressed desires.
Once again, Hibbert created a lovable couple that readers want to see smash and then tortures them by dangling a precarious relationship on each page. Neither Rae or Zach is sure how the handle how they feel even though each knows what they feel—proving that age and familiarity don't make the whole love thing any easier.
Friends to lovers is one of my favorite romance tropes. I never get enough of them and don't get enough of his couple. They sync but not perfectly, and they aren't so immature as to be completely oblivious about one another's vibes.
The sensual scenes are absolute fire. Hibbert manages erotic content without it coming off as gross, juvenile, or borderline rape fantasy.  The first one…chile! I give them five out of five lips.
That Kind of Guy explores love and romance through some unique identity lenses and emotional complexities. I think it's a must-read for summer romance readers.
---