The awesome cover of My way to you by designer Taria Reed has made round two of the All Author cover contest!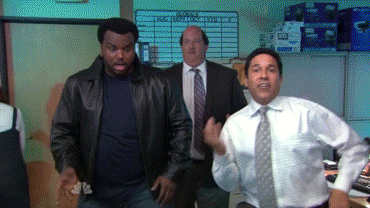 The cover has a depiction of main characters Simon Young and Regina Kent, who want to shut out an intolerant world and love each other. Click here to vote again. Thanks for the support!
Enjoy this excerpt of Regina and Simon's first kiss.
Regina's hands shook as she fumbled her keys in front of the apartment door. Simon held out his. She looked at him. Her eyes now showed an intense mixture of pain and anger. He motioned towards his hands with his. Regina's shoulders slumped before she dropped the keys in his palm.
The rattling in the lock crackled through the air. "You know," he said trying to make sure his voice was just the right tone, "I wanna listen if you wanna talk." The line always worked whenever he or Marcus needed to get something off their chest.
"I don't." He paused. Her tone shut him down and out. He searched her face. The angry expression softened and her eyes shifted from side to side. She touched his chest. "I'm sorry. I just can't."
"I get it. I'm not totally clueless, though."
She smiled. "I know. I just don't want to give it any more energy."
Simon opened the door. "Enough said." Light from the hall fell on the tile floor of the apartment entryway. He braced an arm on the wall, looking at the blackness inside and then Regina.
"Thanks for understanding." She turned just at the door and grabbed her keys. "Goodnight." Tight-lipped, she cast her gaze downward and closed it.
Simon flattened his back against the wall and glared at the ceiling. "I don't believe this," he grunted to the air. "The whole evening ruined by one jerk." He strode down the hallway. His thoughts quickened with the vein thumping at the side of his neck. I understand why she's angry. She should be. The guy was a complete douche, but why shut me out?
He pushed the elevator button and groaned when he heard the churning sound. He looked around for the stairs, but then slumped his shoulders and paced. Staring down the hall towards Regina's apartment door, his heartbeat steadied. They had such a good time at dinner, and the chemistry between them was potent. If it wasn't for the idiot on the elevator, he would be holding her in his arms, something he waited so long to do. "No. This isn't ending like this." He took a deep breath and hiked his backpack higher on his shoulder. Undeterred by the nervous sensation creeping through his spine, he strode back to Regina's door and knocked. He placed his outstretched hand on the door jamb, closed his eyes and breathed deeply with his head down.
She appeared in her bare feet, skirt and tank top. "Simon?"
He cleared his throat. "Hi." She stepped a little closer and his pulse pounded so hard that he felt it through his entire body.
She looked down the hall. "Is everything okay?"
Simon stepped until his shoes met her painted toes. "Yes. You just forgot something."
"What?"
Simon held the back of her neck with his hands. He grazed her lips. The light touch sent charges of desire through his body. "Me."
Regina's eyes became alit with passion. He felt the rush of her breath tickle his top lip. She wrapped her arms around his shoulders and smashed her lips against his. They parted, and his tongue explored the sweet warmth of her mouth. Regina backed into the apartment, pulling him with her. The sound of the elevator door churning open drifted into the apartment just before the door closed.  
---